I've got a new non-fiction book!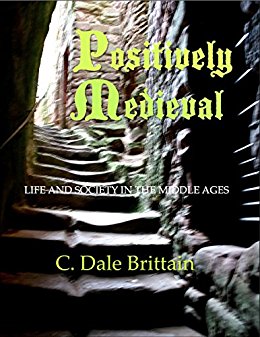 Positively Medieval is a social history of the Middle Ages, what life was like in western Europe between the decline of the Roman Empire and the Protestant Reformation (roughly 500-1500). The material in it started life on my blog, if you've been enjoying that.
It's designed for anybody who wants to know more interesting things about the Middle Ages than you'll get in textbooks or in standard kings-and-battles accounts. Anyone writing medieval historical fiction or medieval-like fantasy should find material here.
It's accurate but fun--I think Daimbert wrote part of it. One of the topics on which you'll find quite a lot of information is medieval Christianity, much more complicated (and in some ways weird) than it's often portrayed. But there is also info on everything from food to farm animals to plumbing to marriage to medieval teenagers.
It's available as an ebook from Amazon, B&N/Nook, Kobo, and iTunes, and a print version is also available from on-line bookstores, or can be ordered from your favorite bookstore.
Return to home page