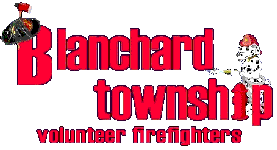 HOT LINKS






Northwest Ohio Vol. Firemans Assoc.
President John McNutt and the staff of the Northwestern Ohio Volunteer Firemen's Association invite your department to join our organization.

Free Safety Resource Exchange for Safety Professionals


FireDepartment.net


Find the nearest fire department including contact info, photos, maps & more

Fire Safety Services
Buying or updating your equipment, Fire Safety Services can help you.

Water Rescue Resourse
Lifesaving Resources' Mission Statement To prevent the number of drowning and aquatic injuries in the United States through education and training of Lifeguard, Aquatics Safety, Recreation, Public Safety & Rescue personnel, as well as the general public.
We're on Facebook and Twitter.

Fire Engineering.com
With the latest in Training, Fire Apparatus,EMS and more.

NIMS Course List
EMI replaced its Incident Command System (ICS) curricula with courses that meet the requirements specified in the National Incident Management System (NIMS). EMI developed the new courses collaboratively with the National Wildfire Coordinating Group (NWCG), the United States Fire Administration and the United States Department of Agriculture.

The Spill Source
The name of the web site says it all!
Firefighters to Contractors. Department of Health and Human Services
Medical Privacy - National Standards to Protect the Privacy of Personal Health Information.
A must read for firefighters and EMS personnel!

Firehouse
The Web's Most Popular & Comprehensive Community and Resource for Firefighting!
N.F.P.A.
The authority on fire, electrical and building safety.






US Fire Administration
Working for a safer America through Training and Education.
Online training with virtual class rooms is now available.


FIRE CHIEF
The official magazine of Fire-Rescue International.


Ohio State Firefighters Association.
For the latest in Firefighter Training and Education.

Fire Planning Associates.
What you don't know could disable or kill, which is why NIOSH often recommends pre-incident planning, and why most codes require owners to develop preplans with their fire department.


Traditions Training
Traditions Training, LLC was founded in 2002 with the goal of providing real-world, fireground proven tips & skills.



Rescue tools to PPE needs. Structures to wildland fires, they have you covered. Check out this site!


HME AHRENS-FOX
Smart.Tough.Driven. The next generation of Pumper Technology!

CAMEO


Aloha software, Marplot map Updates and a new search engine.

OSHA


Occupational Safety & Health Administration
With MSDS online search!

National Volunteer Fire Council
Join the voice of the volunteer fire service, become an active member of NVFC.
Visit here to see the Regulations and Standards.


The Fire-EMS Information Network
Free Websites for all Fire and EMS Departments.
Also, live chat 24 hours a day with other Firefighters and EMS personnel.



MSA - Safety Worldwide
On-line Catalog for SCBA's and Accessories.


The top source of information and resources for the emergency medical services community.

Specializes in high pressure breathing air products & services..
BullEX Digital Safety Bullex Fire Training Products. Support Your Fire Prevention Education Program


Blanchard Township Volunteer Firefighters
all rights reserved
all pictures copyrighted, 2000
any problems with this site email webmaster