USING SPREADSHEETS WITH K-3 STUDENTS
---
EXAMPLE 1: An offshoot of "I Can Count the Puzzle Pieces", this one counts shapes. Different images with a variety of shapes, colors, and sizes can be used with this same concept.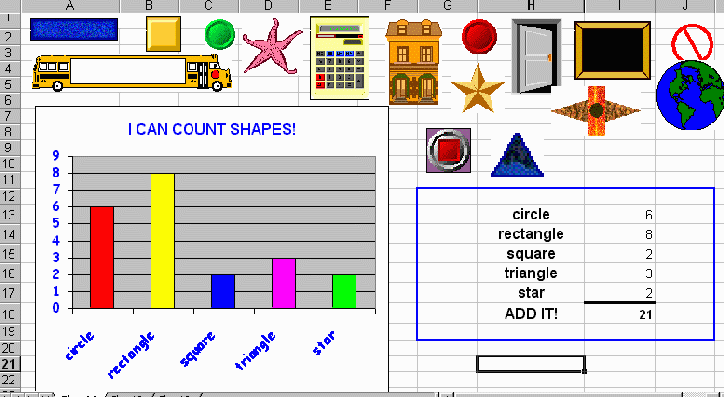 EXAMPLE 2: This is version of "What is Your Favorite Food." Students survey their classmates, enter the data, and then analyze the graph. The author of the article, The Spreadsheet - Absolutely Elementary, suggests several ways to extend student thinking by generating word problems.

---
The above spreadsheet concepts and ideas came from the article entitled The Spreadsheet - Absolutely Elementary (May 1997 issue of Leading and Learning With Technology). The author is Elizabeth Dudley Holmes.