MAKE YOUR OWN VIENNA SAUSAGE CAN ALCOHOL STOVE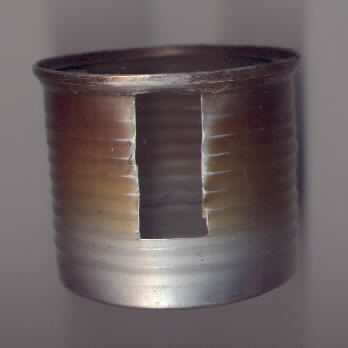 ---
Introduction
This alcohol stove is very easy to make and is very lightweight. The stove weighs only 1/2 oz and boils 2 cups (16 oz) of room temperature water in about 6 minutes. Two tablespoons of alcohol will burn for 10.5 minutes. The stove was designed by Mark Ziegler.
Materials List
Vienna Sausage can
small amount of fiberglass insulation
Instructions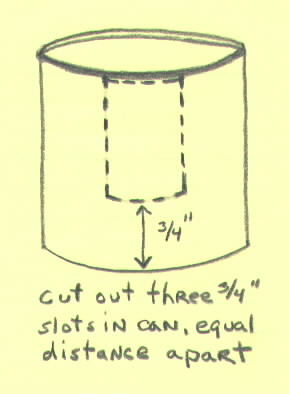 Take a clean Vienna Sausage can and cut out three 3/4 inch wide slots in can, equal distance apart. Cut the slots to 3/4 inch of the bottom end of can. Use sandpaper to smooth edges. Take a small amount of 3/16 inch fiberglass insulation and line the inside of the can. Pour about 1 or 2 tablespoons of denatured alcohol into the can. Set cookpot on the stove and light. Cook. Tip: Use a windshield like the windscreen for the lightweight fish hooks can alcohol stove. Another tip for faster boiling - paint the outside of your cookpot black.
---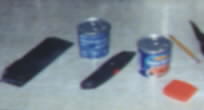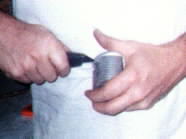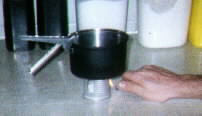 Tools for making the stove - utility knife, ruler, pencil and sandpaper. Using utility knife to cut slots in can. Lighting the stove.
---
Return to Make Your Own Gear Index
---