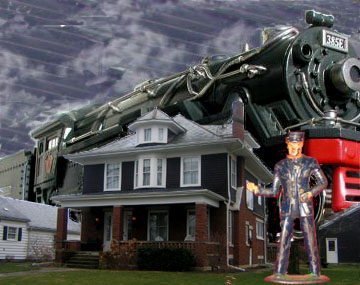 I live in a little 191 beside the tracks in Lionelville.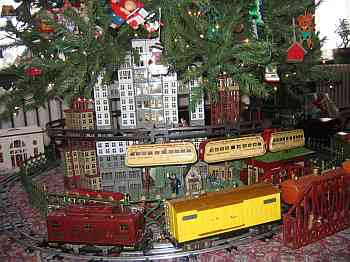 We have always had standard gauge trains around the tree. Last year I used the Detroit Leland monorail in front of Bilt EZ skyscrapers and lionel buildings. It was circled by an antique iron fence and a freight train of 500 series cars. The 390E quit during the season and this 8E stepped in. This Christmas I am starting my layout.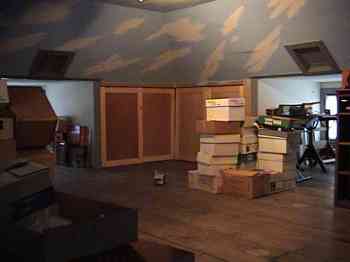 My plan is to build a permanent toy train layout in the attic. It was all finished and plastered when we moved in. I painted the ceilings blue and added clouds. I was thinking about spots of luminescent paint to simulate stars, too. I'm building sliding doors to conceal storage areas. Those are boxes of books I can't bear to part with.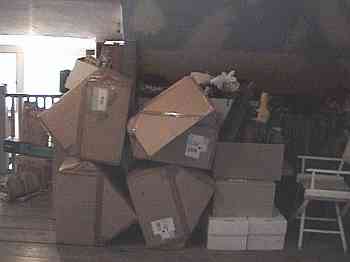 There are tons of 'things' in storage that need to be relocated. Recognize the trapazoid cartons that protect my T-Reproductions roundhouse?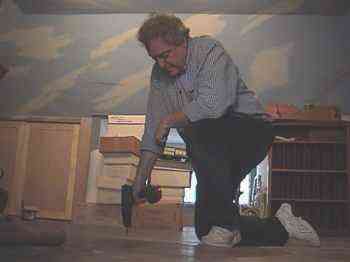 We have lived in the Lionel Villa for about 6 yea