Mark's Coast to Coast Bike Trek
The Southern States - San Diego CA to St. Augustine FL
---
The Bike Trip Page
Table of Contents
---
Mark's Bike Trip
It has been a dream of mine to do coast to coast bike trip. Just to push them pedals and keep on pushing. Just keep pushing from the first day to the last day, from the first mile to the last mile. Just to prove to myself that I could do it. For the adventure if it and to be better because of it. For the good days and for the bad days I had. For the memories that will stay with you. To find out if one would changed along the way. The duty of hauling your home and your possessions with you will surely give you new set of values. To see what you can get by with or without. To conquer the fear of doing it. To take the first step and then see it through to the very end. Now it is over with, that I now know how lucky to have made this journey. The most important thing to know is, don't stop, just keep on pushing!
---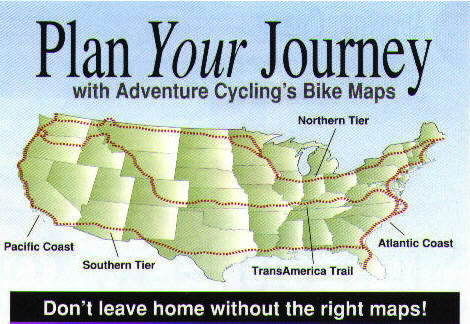 ---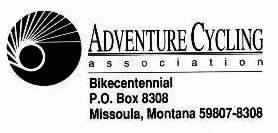 Reference I used for this trip:
Old bicycling books I check out from the local library and the Southern Tier set of maps from Adventure Cycling.
---
The Southern Tier Bicycle Route - 3,135 miles
---
The Bridge at Blackwater River, Florida
Just keep pushing them pedals!
---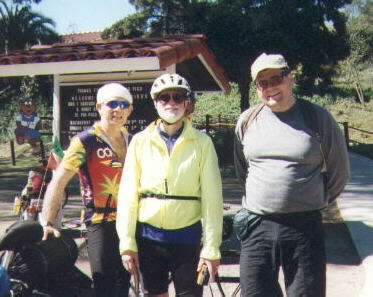 Bill, Roger and Mark. Our first day on the road.
---
|| Mark's Bike Trip || Bike and List of Equipment || Problems, Failures and Troubles ||
|| Food and Money, Facts and Figures || Trip Notes and Map ||
|| Trip Pictorial Web Page 1 || Trip Pictorial Web Page 2 || Trip Pictorial Web Page 3 ||
|| Return to Adventures Pages || Return to Mark's Home Page || Email Mark ||
---
| There is no pain that goes so deep as the pain of shattered dreams. |
This web site was design by Mark Ziegler, October 1997.
---